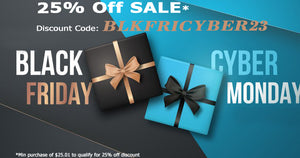 OUR MISSION STATEMENT
Buy Caps and Hats is dedicated to providing an assortment of desirable merchandise by taking a proactive approach to inquire and listen to our customer's preferences. BCAH continually strives to offer its customers top-notch service, helping to ensure its financial stability and growth through attracting new customers, encouraging referrals and by obtaining repeat business.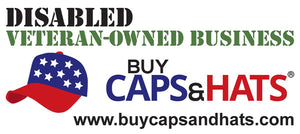 Hello and Welcome!
Buy Caps and Hats® is a Veteran-Owned business and Trademark brand name.
Customer satisfaction is at the heart of Buy Caps and Hats' service to you and is a priority to us! We have been in the online retailing business since 2002, thanks to our wonderful customers in the United States and Worldwide. We offer:
Bandanas, Nursing Scrub Caps, Baseball Caps, Sun Hats, Berets, Facemasks, DoRags, Wave Caps, Golf Visors, Cycling Beanies, Head Wraps, Motorcycle Helmet Liners, Chemo Turbans, Balaclavas, Fishing Boonies, Head Scarves.
Biker Skull Caps, Winter Hats, Shower and Sleeping Caps, Rain Bonnets, Ski Masks.
Shirts, Belt Buckles, Lapel Pins, Fishing Tackle, Hat Hooks, Clip-on Headwear Lights, Neck Scarves, Knives, Rings, Watches, Jewelry, Gift Bows, Sunglasses, Riding Goggles.
Themes include: Military, American Flag, Patriotic, Medical, Hospital, Fishing, Camouflage, Hunting, Camping, Pink Ribbon and Breast Cancer Awareness merchandise. 
We truly appreciate referrals; so be sure to tell fellow Vets, Family, Friends, Neighbors, Buddies and Co-workers to come check us out as we are happy to service them too!
Thank you so much for your kind support, which in turn, helps the various Charities, groups and organizations that we proudly donate to each year!
--Owner, BCAH
Shipment Notice:
Due to the overwhelming demand for deliveries across the U.S., it's territories and Military posts, as well as modified practices by our shipping carriers to keep their workforce and patrons safe, customers should anticipate delivery delays for the foreseeable future. Therefore, we are unable to give you an accurate estimate of your order's arrival date. Please use the provided USPS tracking information that will be emailed to you to check online for info updates on your shipment. Delays of several days and even weeks are not uncommon at the moment. We appreciate your patience and understanding.